Release Notes: August 1, 2022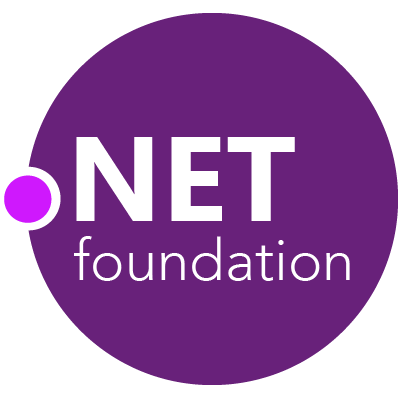 Hello, v2 2.4.2!
Today, we're shipping xUnit.net 2.4.2; this includes RTM builds of the core framework and analyzers (now at version 1.0.0! 🎉).
It's been nearly 4 years since the release of 2.4.1 RTM. This release includes a few targeted bug fixes for the core framework, and an updated assertion library with many of the new v3 assertions being back-ported to v2. This new assertion library includes several new assertions and overloads of existing assertions, improvements to output for failing tests, and nullable annotations.
We did not intend to ship any more v2 releases; that said, we also did not intend for the v3 development process to take as long as it has. We felt it was necessary to address a couple specific high-friction issues (including two from the .NET Team at Microsoft); the new assertions are merely an extra reason to encourage the upgrade (and help tide teams over who might be waiting for v3 with some of the new features).
You will notice that we have not changed any of the minimum requirements for this release, despite the fact that .NET 4.5.2 and .NET Core 1.0 are quite old at this point. We did not want to disrupt the workflow of those who may still be stuck on older (even out of support) versions of .NET Framework or .NET Core. You should not consider this an endorsement that you use these older versions of .NET Framework or .NET Core; this was merely about making as few changes as possible to minimize compatibility issues, especially with third party extensibility libraries and test runners. Please upgrade to supported versions as soon as possible, as some of them are not even receiving security patches at this point in time.
This need to stick to the older target frameworks is the reason we are unable to ship the new assertions based on Span, Memory and ValueTask. If you wish you be able to consume these, they are part of the source package xunit.assert.source, which you could use (instead of xunit.assert), and then define the appropriate constants in the project (using <DefineConstants> in your project file) to enable more advanced features. For more information on the constants and available features, please see the Assertion library home page README.
As always, we'd like to thank all the users who contributed to the success of xUnit.net through usage, feedback, and code contributions.
Release Notes
These release notes reflect the entirety of the changes between 2.4.1 and 2.4.2.
Core framework
Assertion library
New assertions
New overloads
Added an overload of Assert.All which takes an Action<T, int> so the inspecting action get access to both the value and its index in the collection. xunit/xunit#2082
Add overload of Assert.Equal for doubles which includes a MidpointRounding flag. xunit/xunit#2074
Add overload of Assert.Equal for floats and doubles that allows specifying a tolerance (rather than a precision). xunit/xunit#1293 xunit/xunit#1984
Message improvement
Bugs fixed
Updated the white space list Assert.Equal for strings with ignoreWhiteSpace: true. xunit/xunit#1931
There are times during Assert.Equal with collections that can iterate multiple times (which is generally considered bad form with IEnumerable). The most egregious case of this was fixed, though there is still at least one more possibility during test failure to end up enumerating a second time. xunit/xunit#2402
Other improvements
All appropriate assertions have been annotated for nullability:

Assert.NotNull tells the compiler that the object parameter will not null if the function doesn't throw. Assert.Null similarly tells the compiler that the object parameter may be null if the function doesn't throw.
Assert.Contains and Assert.DoesNotContain for dictionaries requires the dictionary key type to be non-nullable.
Assert.Single against non-generic IEnumerable indicates the return value may be null.
Many assertion parameters were updated to indicate when null parameter values are acceptable and when they aren't, as well as updating return signatures to indicate when returned values may or may not be null.
A few assertions (True, False, and Fail) are marked as never returning (aka, throwing) based on the input data.

Marked XunitException's constructors which take inner exceptions as public. xunit/assert.xunit#33
The event assertions (Assert.Raises, Assert.RaisesAny, and Assert.RaisesAsync) no longer express type requirements for EventArgs.
Runner utility (and all runners)
BUG: Updated the output when running tests inside TeamCity to improve the way TeamCity parsed test output (missing its flow ID and a flag to indicate the text was parsable). xunit/xunit#2397
BUG: Fixed in issue with incorrect lock order when coloring console output. xunit/xunit#2228
A note about xunit.runner.visualstudio
The xunit.runner.visualstudio package has a separate lifecycle and separate minimum framework requirements from xUnit.net core. Use this table to determine which version you should use (pick the lowest version of the combination of target frameworks you're using):
| | 2.4.1 | 2.4.3 | 2.4.5 |
| --- | --- | --- | --- |
| .NET Framework | 4.5.2 | 4.5.2 | 4.6.2 |
| .NET Core | 1.0 | 2.1 | 3.1 |
| UWP | 10.0.10240 | 10.0.16299 | 10.0.16299 |
Visual Studio does not allow mixed versions of this package in your solution, so do not mix versions; doing so may cause problems running your projects that need the older version of the runner package. Choose the lowest version of the package that applies to all of the test projects in your solution.